Thank you to everyone who donated to this year's Four Days of Giving! Your kindness and generosity is outstanding!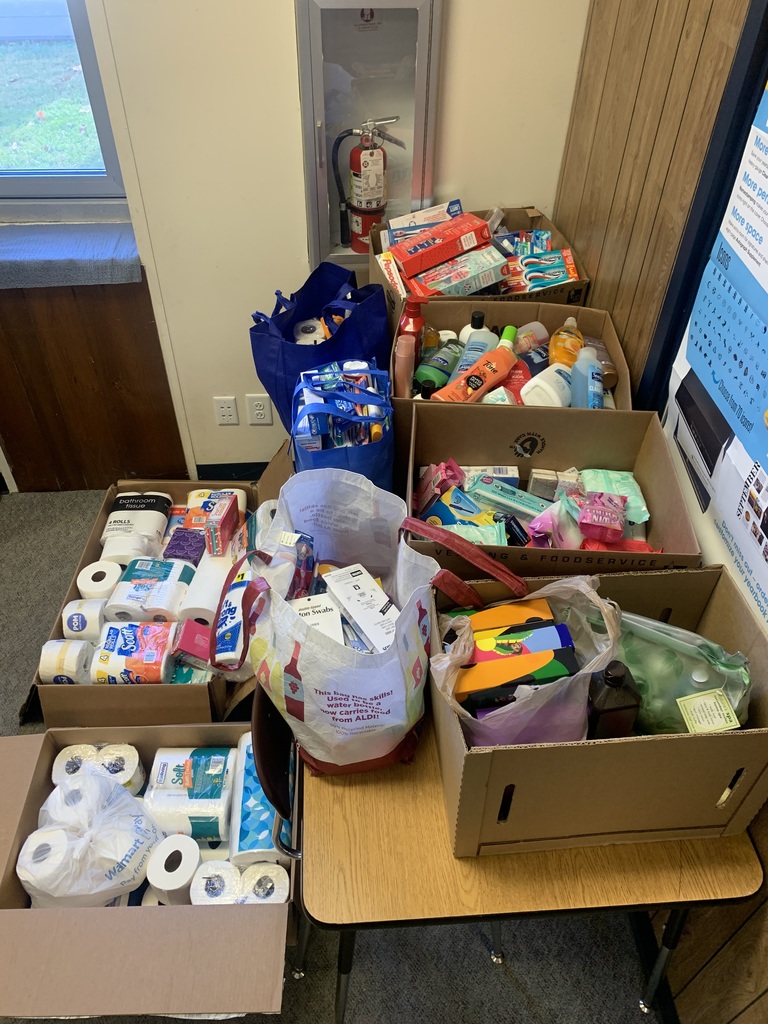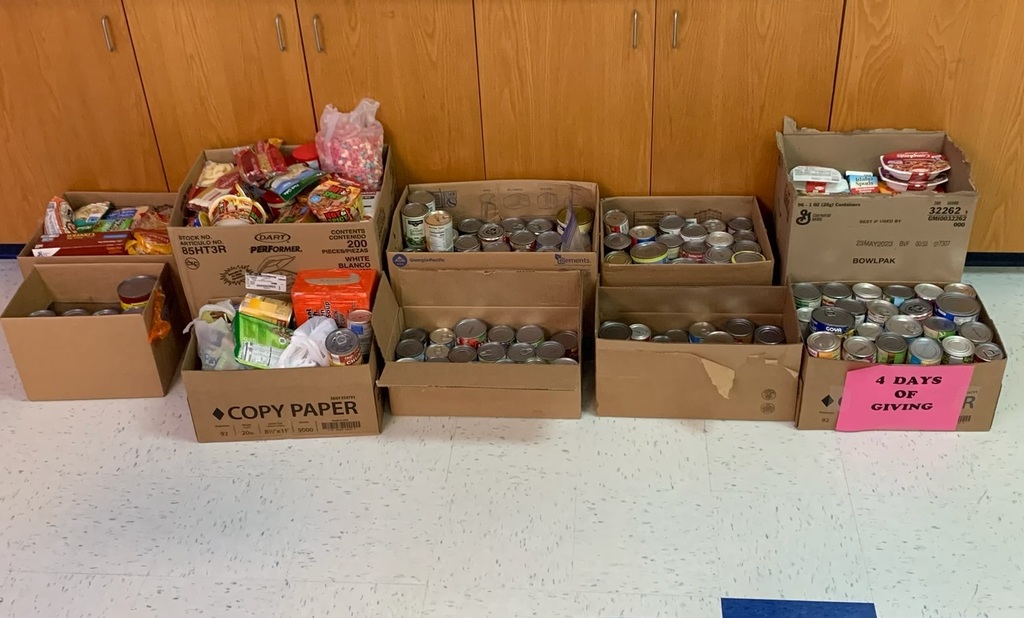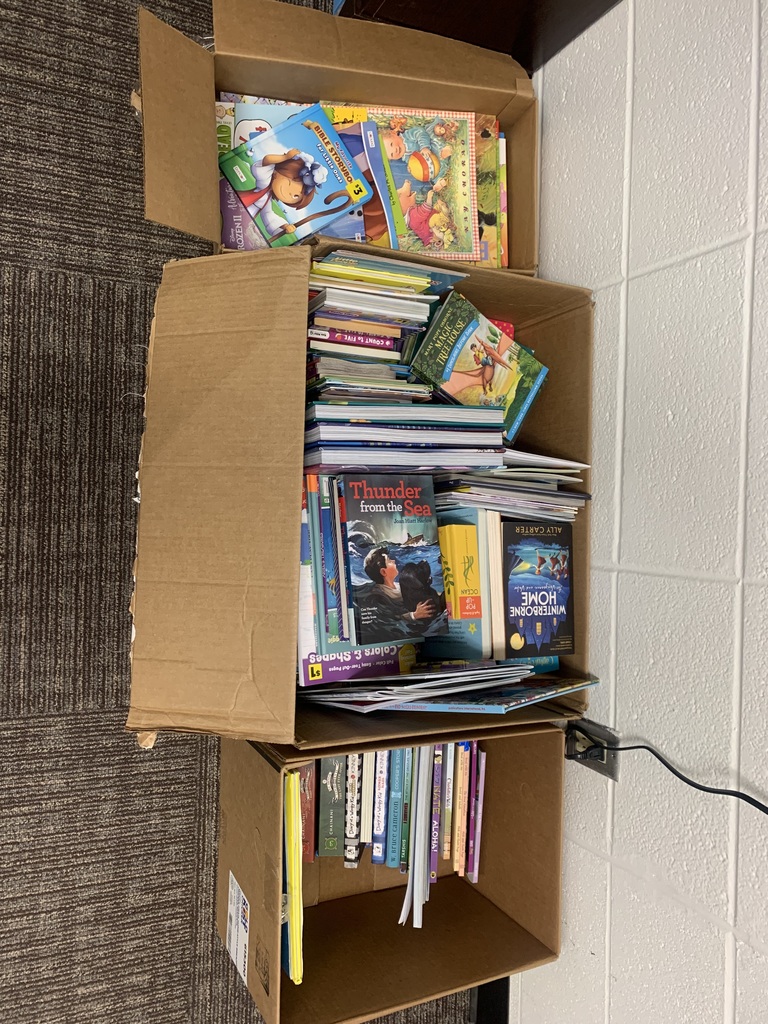 THANK YOU Citizens Farmers Bank for providing the entry fee for grades 7-12 @ tonight's District Football Championship game! Remember to dress warm! It's going to be cold tonight!
NHS enjoyed seeing many of our local veterans this morning for breakfast. But we also appreciate those that couldn't come spend the morning with us and want to thank all veterans for everything they have done for us and our country.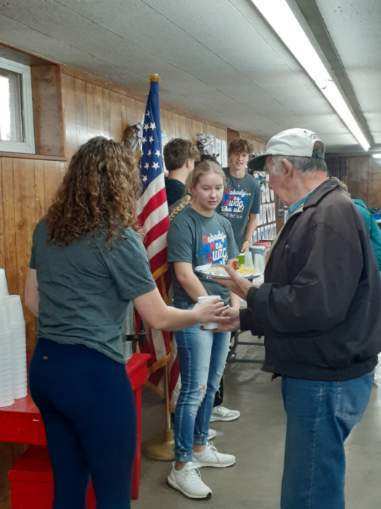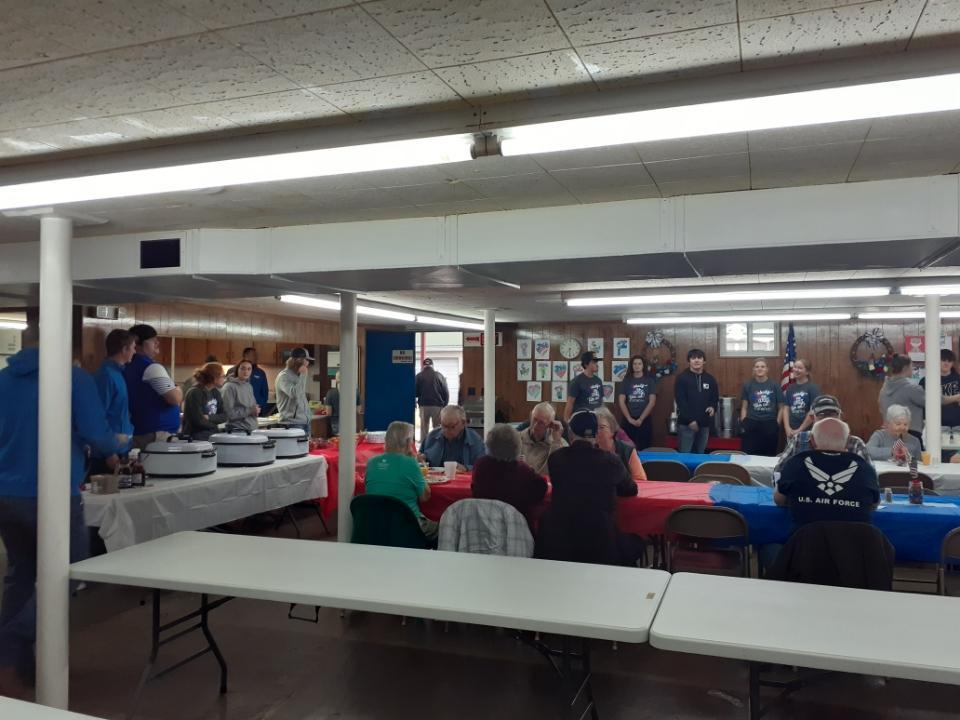 Thank you to all who served!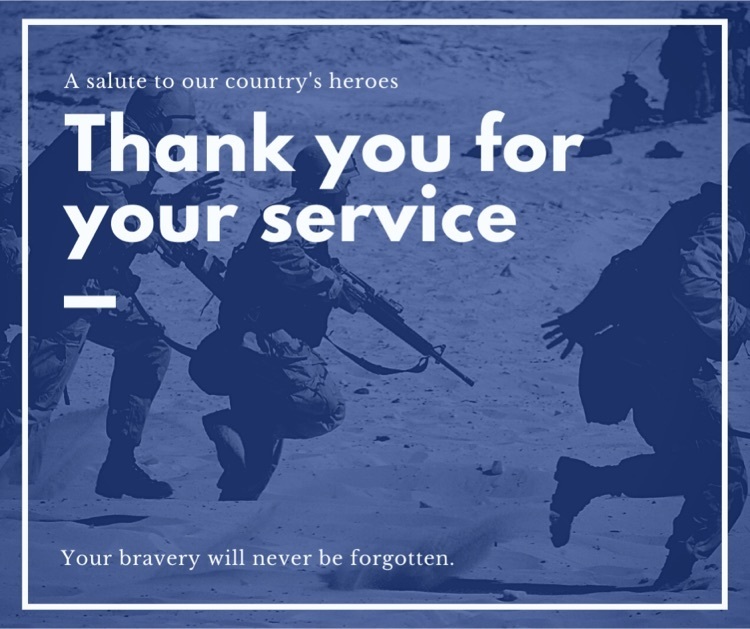 Veterans, please come to the legion for breakfast this morning and let us celebrate everything you have done for us! NHS is cooking up a storm for our local heroes.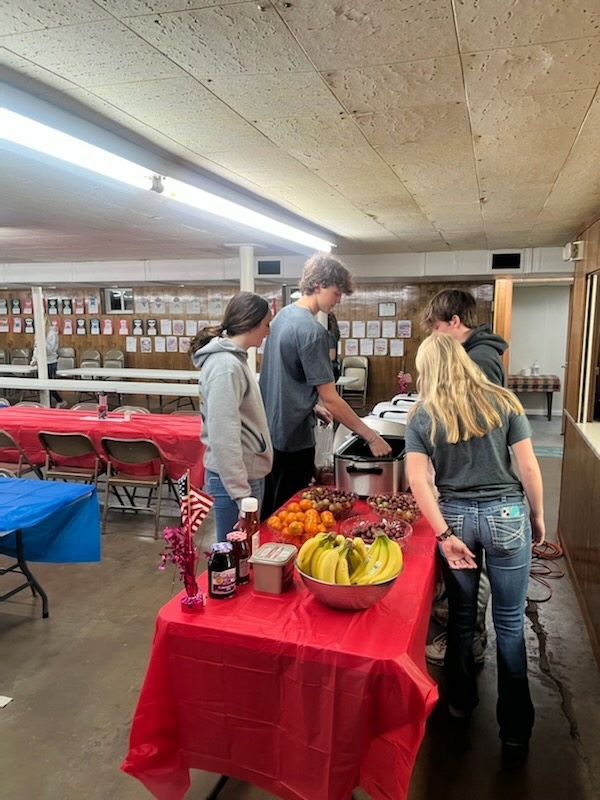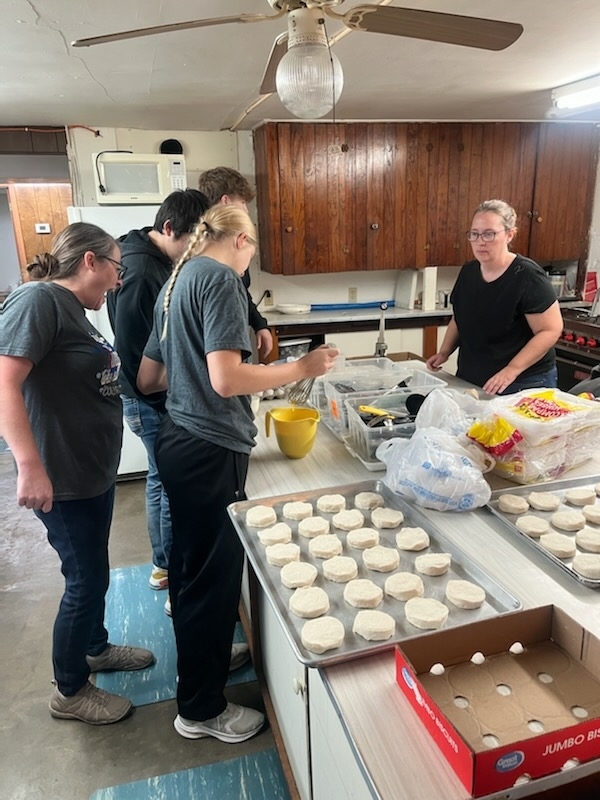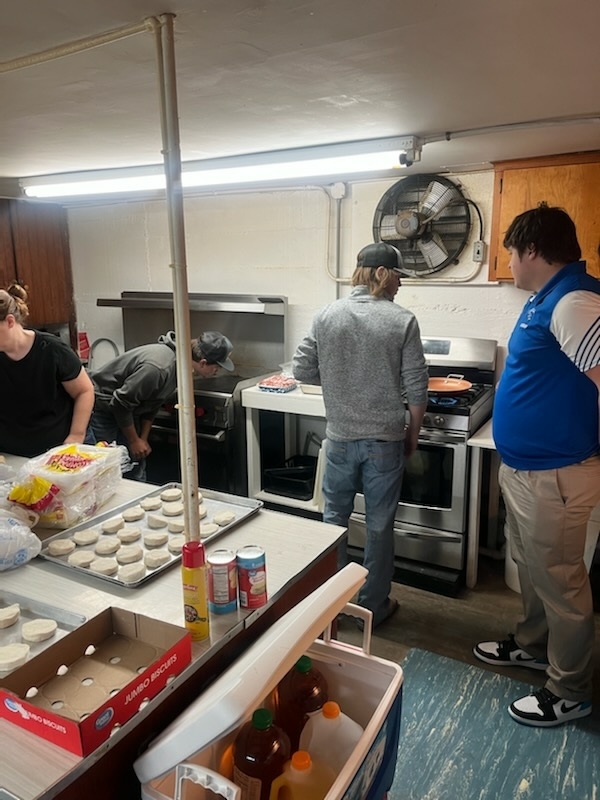 Please make sure students are prepared and dressed warmly for the colder temperatures that appear to be headed our way!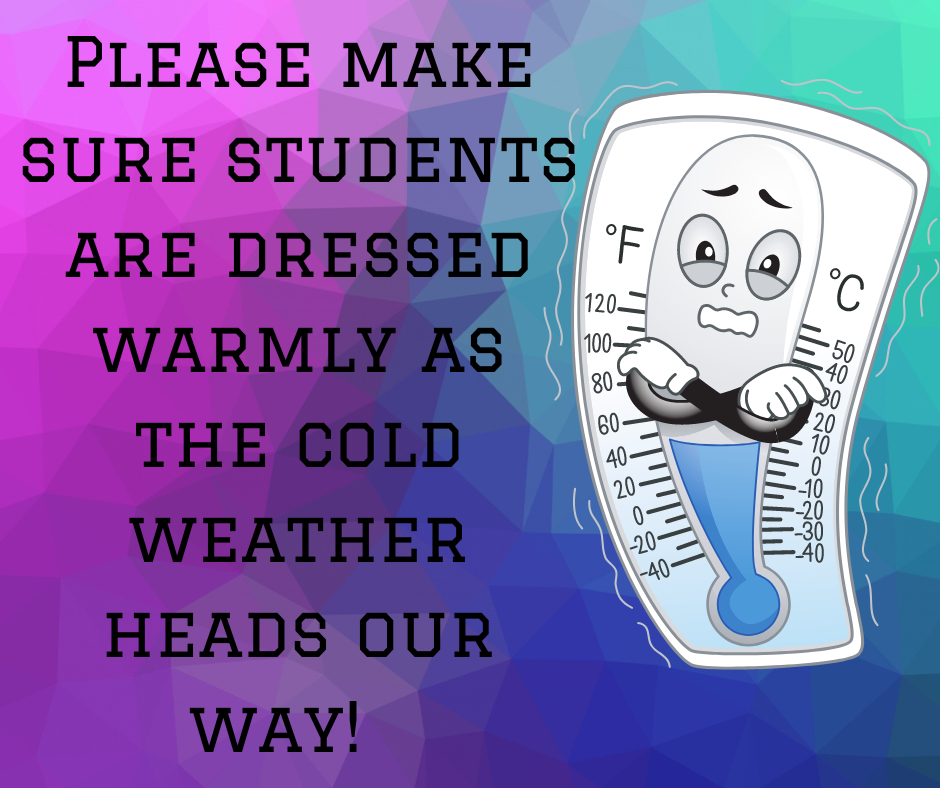 Congratulations to our High School Students of the Month! Caleb Klaiber, Macie Robb, Anastasia Procopisen, Eva DeMoss, Kodi Dieckman, & Andrew Gare (not pictured).

Don't forget the Benton County Christmas for Kids sign-up goes through November 25!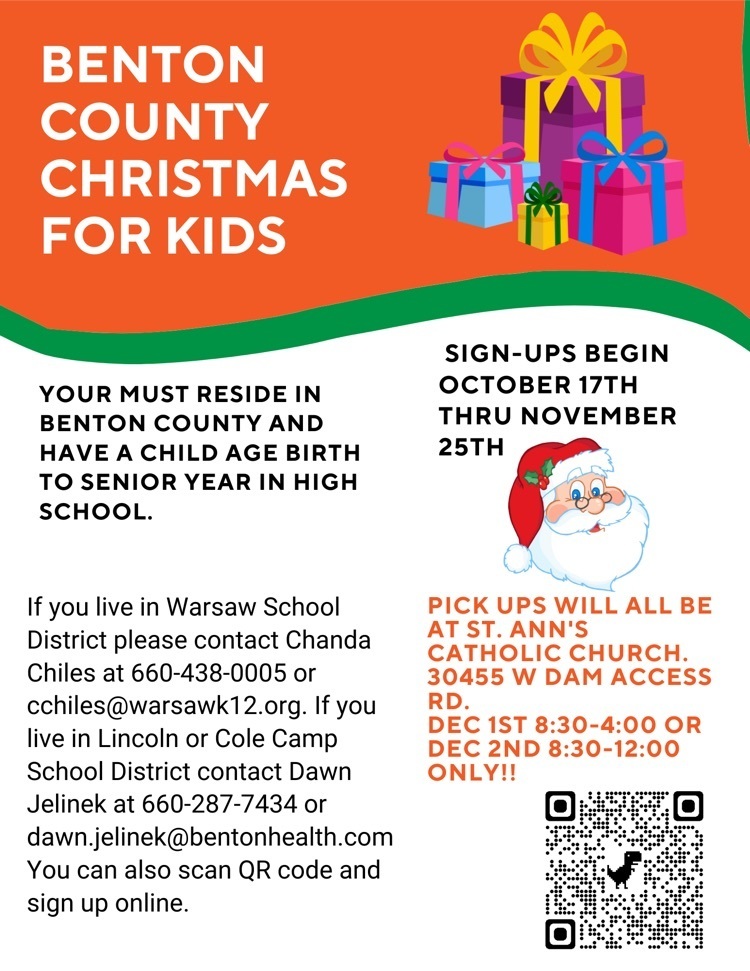 Attention Juniors and Junior Parents/Guardians!! Just a reminder that pizza pick up is TODAY at 4:00pm in the cafeteria. If you cannot be there please make arrangements with someone else to pick up your pizzas for you. See you all there!

The Cole Camp Bluebirds will take on the Lincoln Cardinals at Lincoln this Friday, November 11 @ 7pm. Lawn chairs are allowed on visitor side only. Some bleacher seating provided. Come support your Bluebirds in their first district championship appearance!!

REMINDER: There is NO SCHOOL tomorrow! It is a Teacher PD Day. We will see our Bluebirds back on Tuesday!
Come on out to the sophomore class dinner - taco bar! thank you to the sponsors, students, and parents for all the help organizing and working it.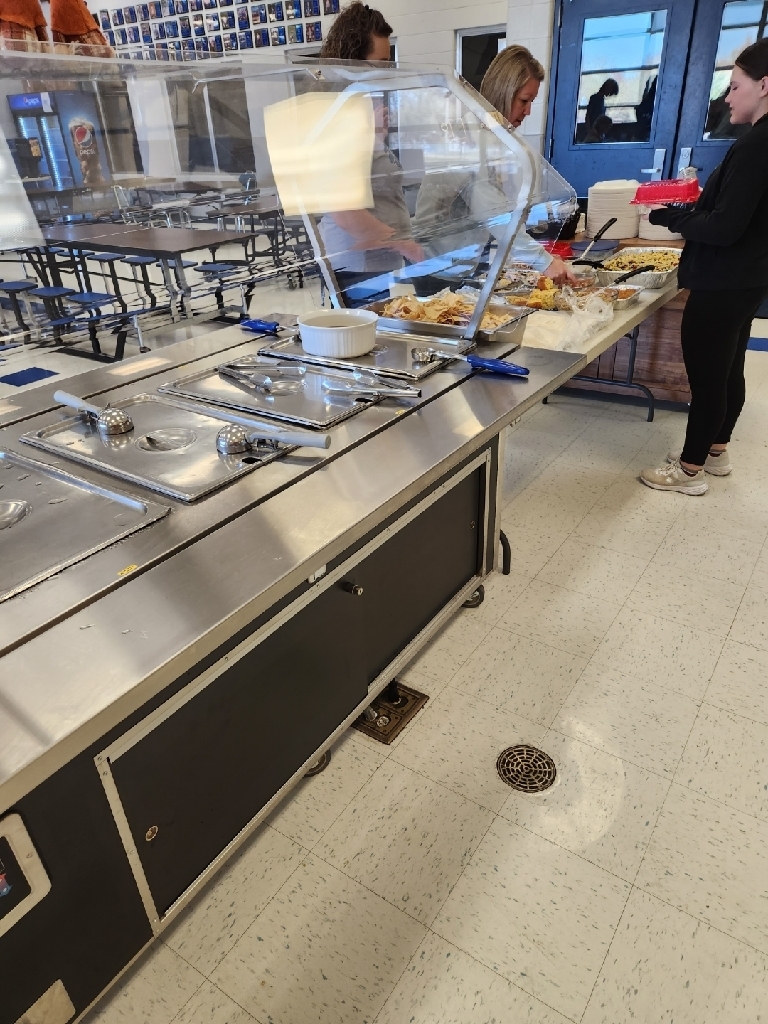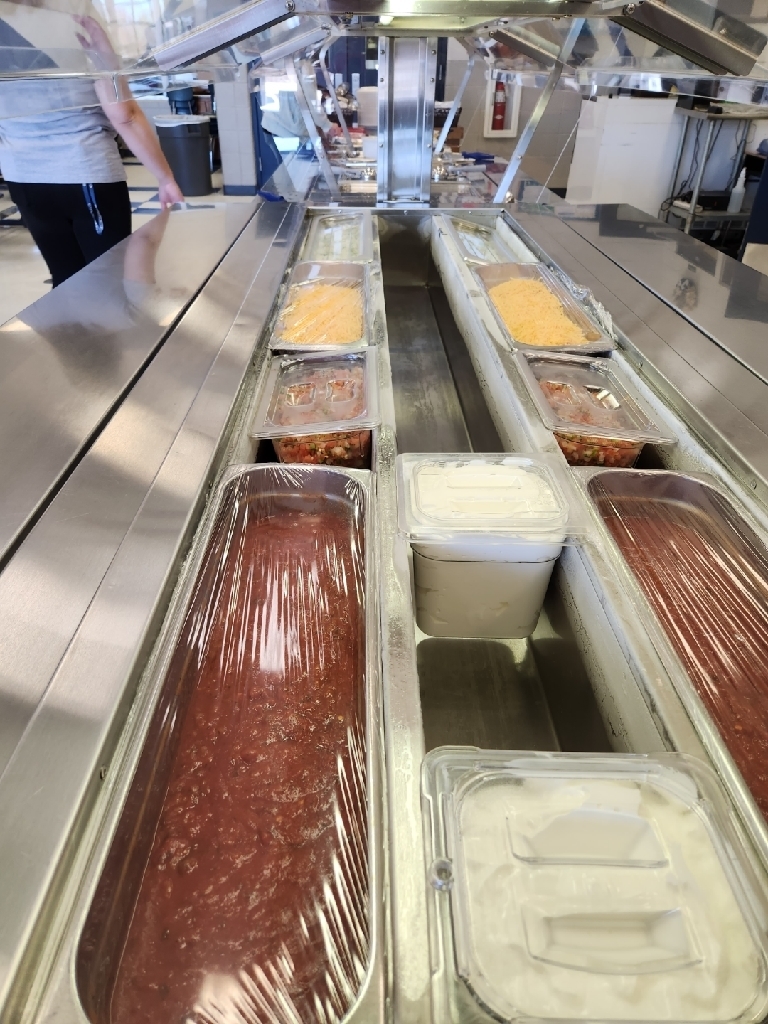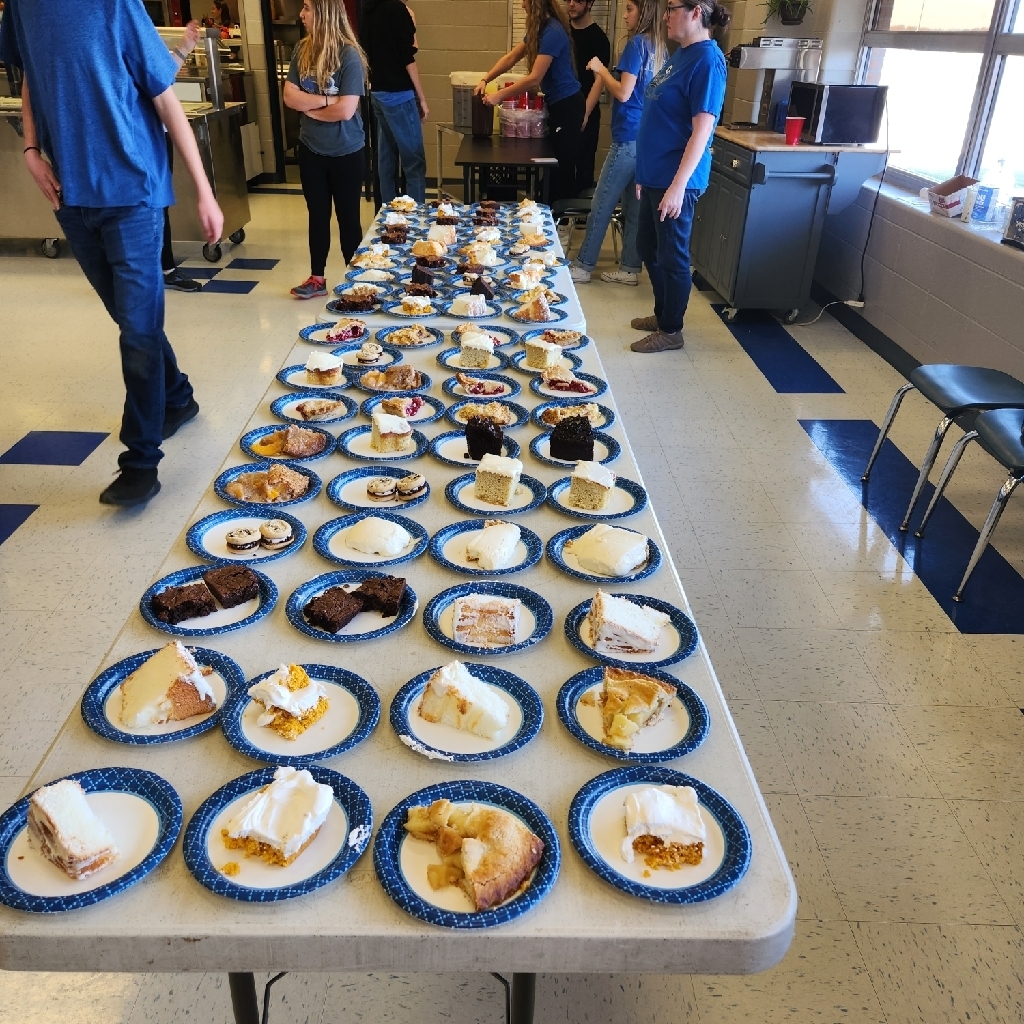 Don't forget! The Sophomore Class Taco Dinner is today from 11-1pm!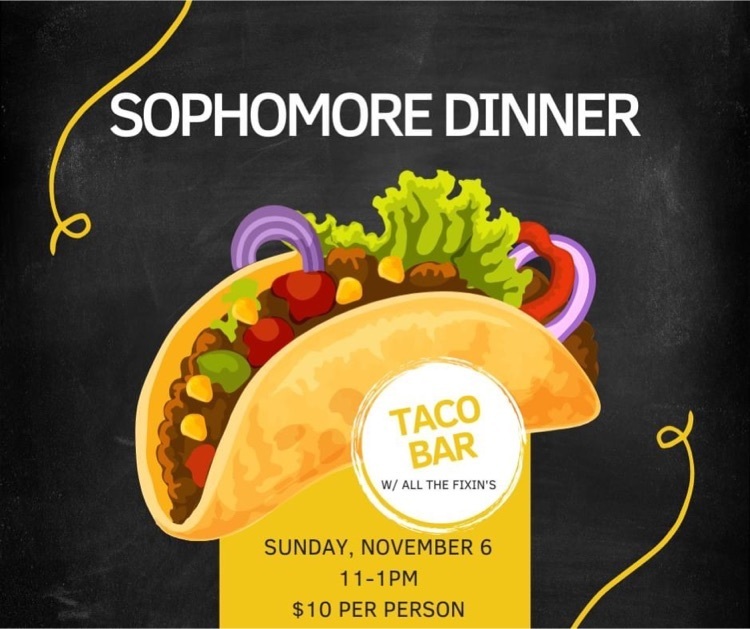 Congratulations to the Cole Camp Bluebirds as they won tonight and will take on the Lincoln Cardinals next week! #ccr1proud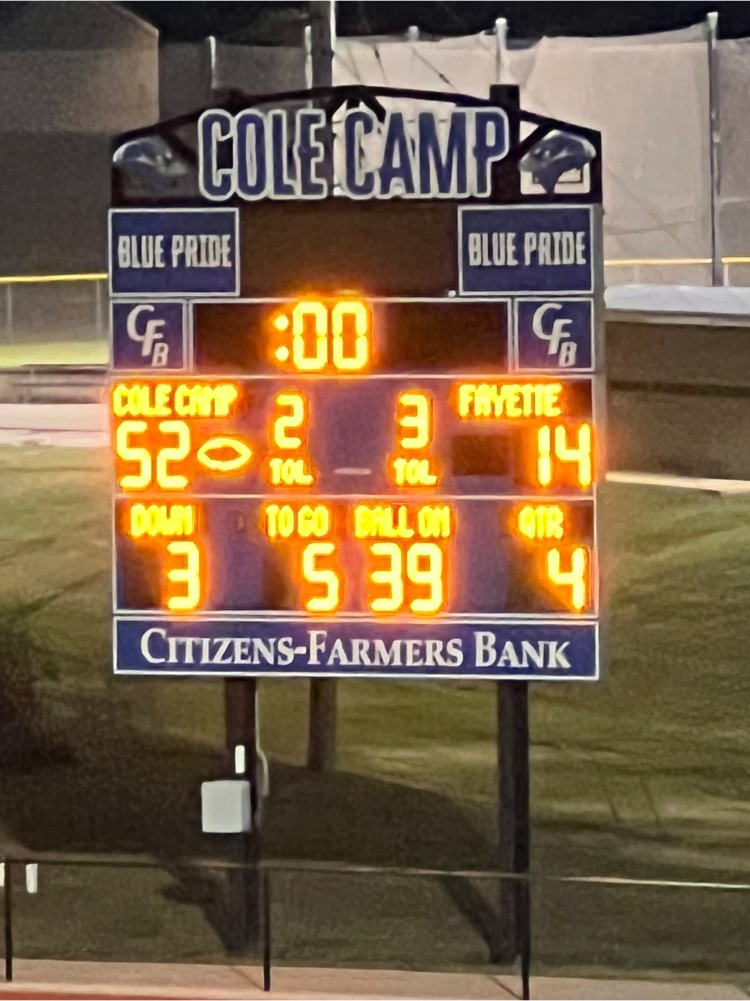 Cole Camp leads Fayette at halftime! #ccr1proud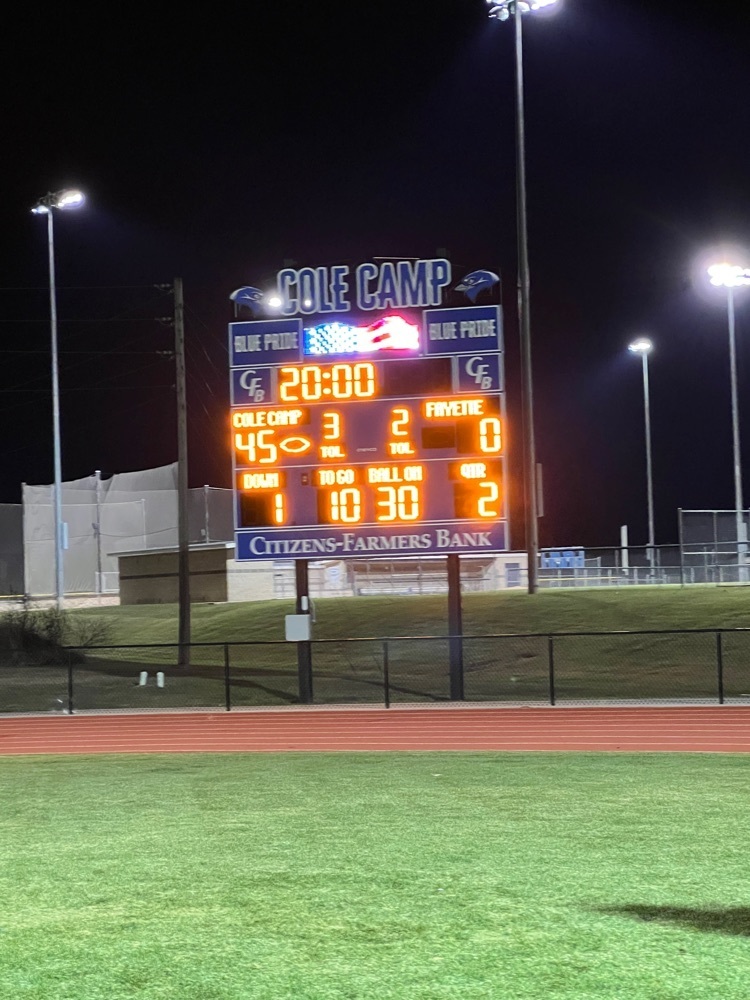 Bluebirds lead Fayette 32-0 at the start of the 2nd quarter.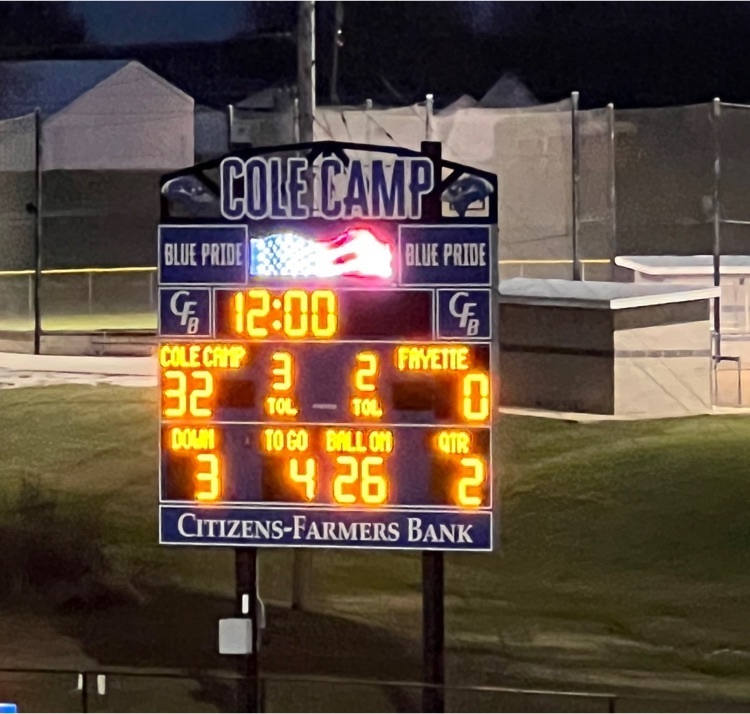 Congratulations to the High School math team for taking 1st at the Warrensburg relay today!! And special honors to Conner Petersen for being the 3rd place Sophomore, Bailey Stoppel 2nd place Sophomore, Gentry Dieckman 1st place Junior and Toby Benn 1st place senior. The team will be back in action January 28th at Smith-Cotton!!

The Bluebirds will kick off at 6pm tonight! REMINDER: This is a MSHSAA District game. No passes will be accepted and students will have to pay. The cost will be $6.

Congratulations to the volleyball girls receiving All-Conference and All-District honors! #ccr1proud